Invisalign® Aligners in Santa Barbara & Goleta
YOU ARE NEVER FULLY DRESSED WITHOUT A SMILE
Our passion is your smile, so check out our straight teeth solutions using Invisalign® to give you that radiant and stunning smile you've always wanted.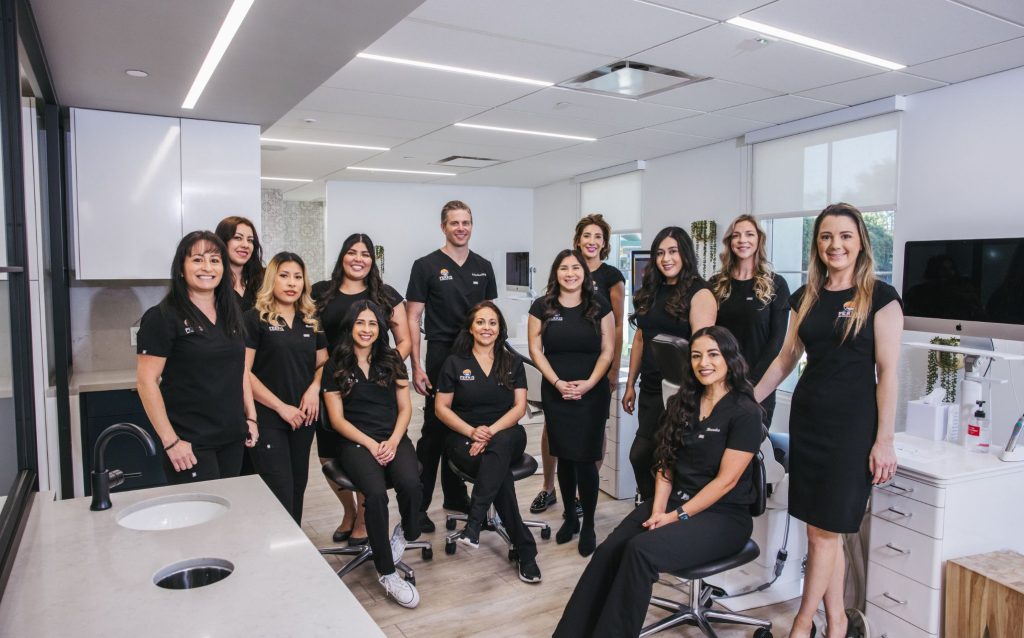 Your smile is a big part of first impressions. If you've always wanted straighter teeth but thought traditional metal braces were not for you, then Invisalign could be the answer.
The field of orthodontics has developed significantly over the years. Thanks to Invisalign it is now possible to use nearly invisible removable aligners to straighten your teeth.
We are ready to help boost your confidence with a smile you can be proud to show.
Check Out Our Latest Invisalign® Reviews

Dr Ferris is very caring and friendly as is his whole staff. I'm VERY happy with the results of the Invisalign! To have my smile back has improved my confidence and I owe that to the wonderful and experienced staff and Dr Ferris. I recommend them highly! M.S

Dr. Ferris is an amazing orthodontist. His team was very friendly and efficient in answering all of my questions. I am so happy with the results I received, I love my smile now. Thank you to Dr. Ferris and all his staff! C.H

I can't recommend Dr. Ferris and the team at Ferris Orthodontics enough. From my initial consultation to my Invisalign follow up appointment, the entire staff was nothing but professional and welcoming. I couldn't be happier with my smile! A.H
Invisalign® is a series of custom-fit clear aligners that straighten your teeth without having to rely on metal wires or brackets. Using our advanced 3D computer imaging technology, Dr Ferris will design a treatment plan for you based on your unique smile during the consultation process.
Anyone with healthy teeth and gums could be suitable for Invisalign® treatment. Age is not a barrier. In fact, many adults are deciding to move forward with straightening treatment because there are discreet options like Invisalign® available.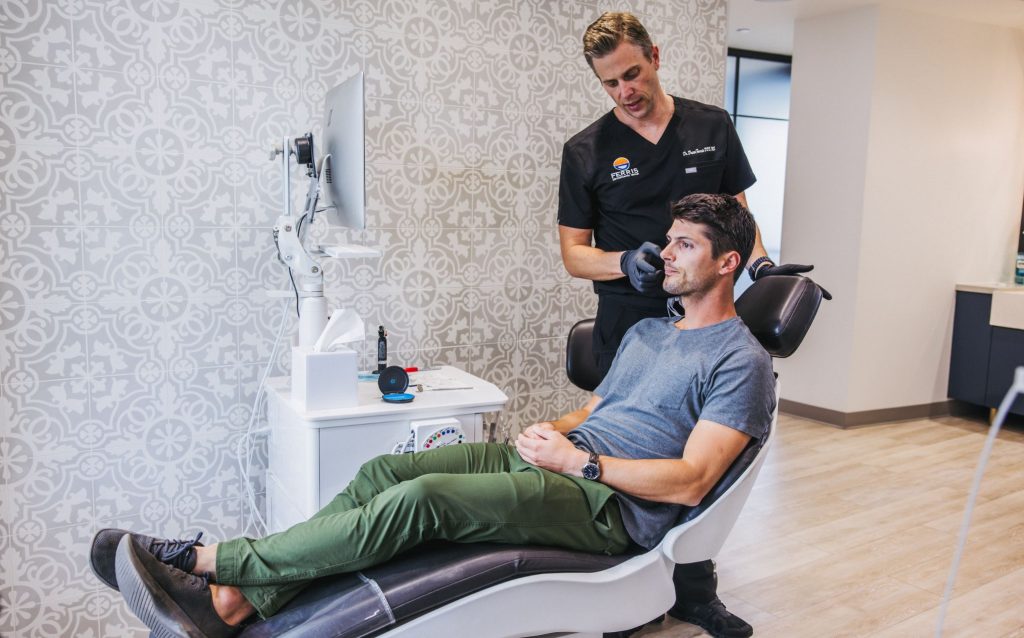 Why Patients Choose Us For Their Invisalign®
Dr. Ferris is a Diamond Plus Provider and was 1 of only 7 Invisalign® master faculty members in North America.
Which means that he has treated the highest number of patients in the United States and Canada.
He not only treats patients with Invisalign® to the highest of standards found in the world but also educates other orthodontists on the latest and most advanced Invisalign® techniques.
Dr. Ferris prides himself in taking the most challenging of cases and turning them into success stories with Invisalign®.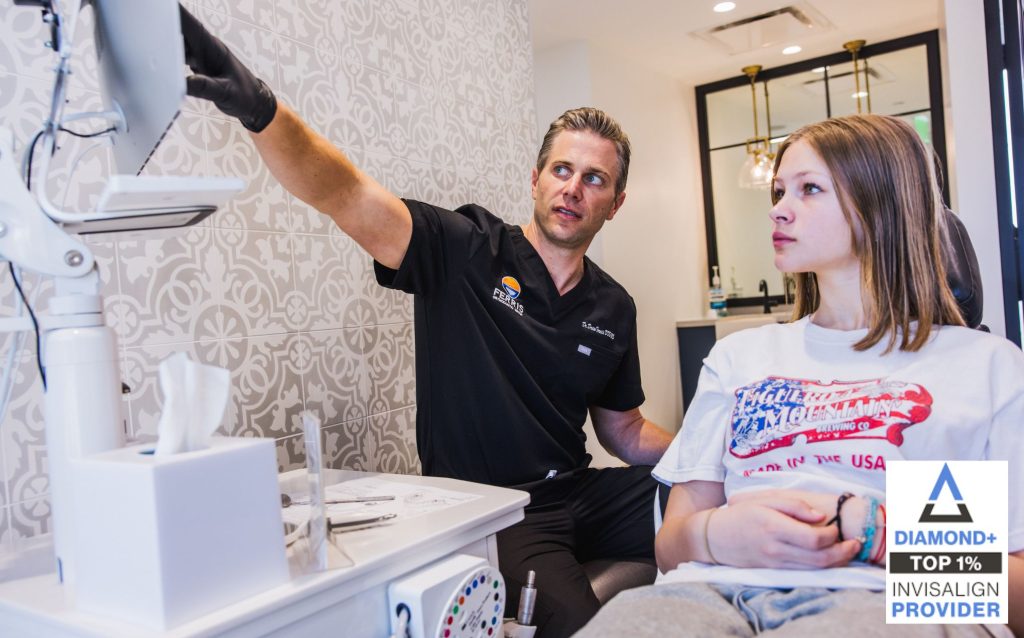 Are you suitable for Invisalign® Aligners?
Schedule Your Free Consultation Today And Say Yes To A Straighter Smile
Please provide your information and one of our scheduling coordinators will contact you to book an appointment time. We look forward to seeing you soon.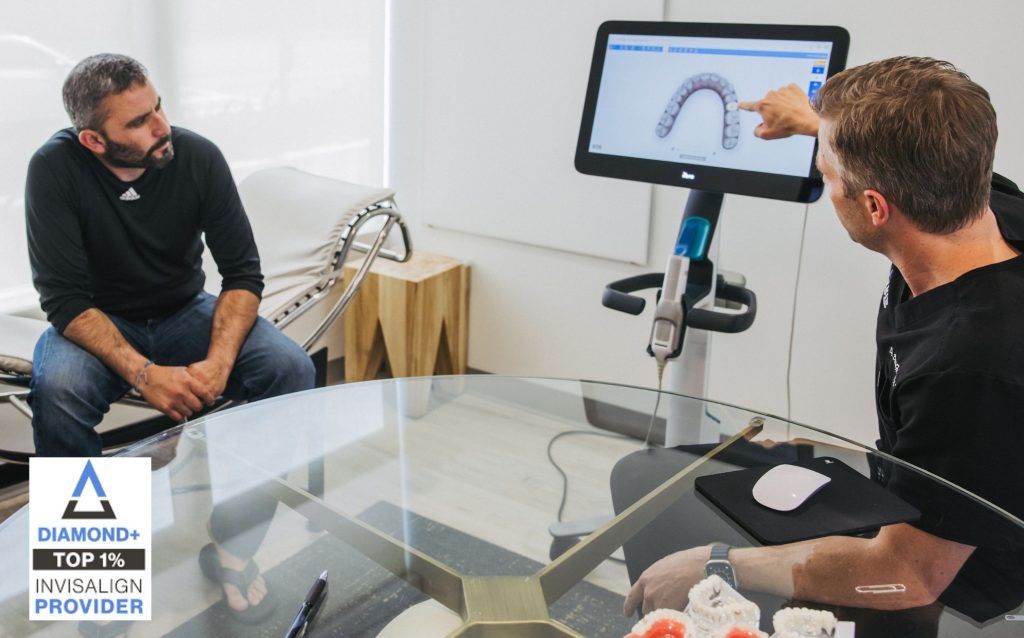 IF YOU CHOOSE TO USE INVISALIGN® FOR YOUR TREATMENT
Dr. Ferris designs a series of sequential, comfortable aligners that are changed weekly to gradually move your teeth. This customized design is what determines the effectiveness and efficiency of treatment and is what differentiates Dr. Ferris from other Invisalign® providers.
Dr. Ferris has treated over 5,000 Invisalign® patients.
Dr. Ferris has led multiple research studies in product development to help drive advances in Invisalign® technology.
Dr. Ferris speaks nationally and internationally. Each year he travels to destinations to educate and mentor orthodontists on advanced treatment techniques using Clear Aligners.
BENEFITS OF INVISALIGN®
VIRTUALLY INVISIBLE – It's called Invisalign® for a reason as hardly anyone will notice.
FOOD FREEDOM – Invisalign® requires no dietary restrictions like those required of braces.
THEY ARE REMOVABLE – Aligners can be removed for a couple of hours each day with no ill effect on treatment outcome.
YOU CAN BARELY FEEL THEM! – Invisalign® is very gentle and comfortable and minimizes the need for comfort visits.
SPEND YOUR TIME HOW YOU WANT – Invisalign® requires far fewer and much shorter appointments!
Schedule Your Free Consultation Today And Say Yes To A Straighter Smile