As an athlete himself, Dr. Ferris understands the importance of well-fitting mouthguards when playing sports. In fact, Dr. Ferris is so passionate about protecting Santa Barbara's athletes that he started a complimentary mouthguard program for all Santa Barbara team athletes. Our custom, professional, dual-laminate fabrication method reduces the risk of dental injuries, reduces the risk of concussions, and prevents damage to existing dental or orthodontic appliances.

If you think you could benefit from a custom-fit mouth guard or you are part of or a parent of a team who could benefit from this service, please contact our office as we would be happy to help!
Free Mouth Guard Program for Team Youth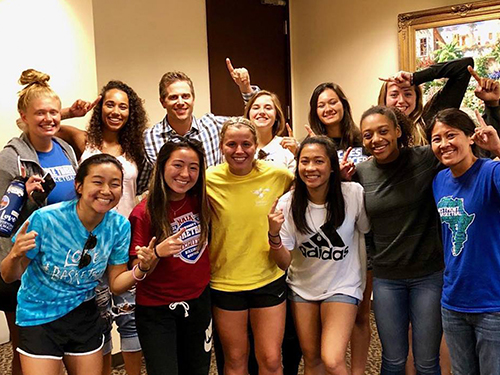 Ferris Orthodontic Group has the expertise to make your team safer on the field!
We provide complimentary mouth guards to athletes of all ages.